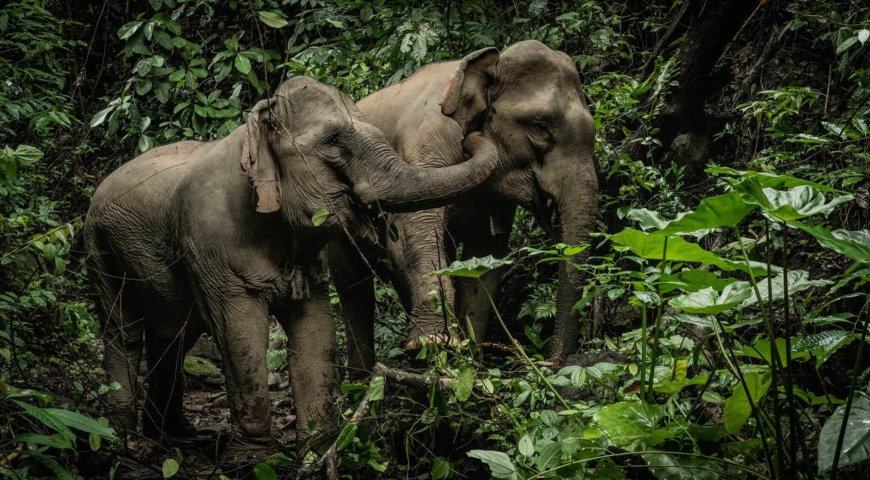 The Elephant Conservation Center partners with Mekong Elephant Park for conservation purposes
One of the missions of the Elephant Conservation Center is to breed elephants for conservation purposes. If an other place wants to breed to protect the species, we share our experience and our knowledge. In this context, the ECC started to monitor 2 females from Mekong Elephant Park 9 months ago. After receiving all the blood samples, our biologist has been able to know their cycle. These two females are now ready to breed with our males. They are now walking from Pakbeng, the trip will last approximately 1 week, then we will start putting them with our breeder.
We need your support more than ever to get through this difficult period.
We've been able to set up our endocrinology laboratory thanks to Lynette Preston, other private donors, the Australian embassy, the Smithsonian Institution…, but we need lots of equipment and consumables to run it and continue our research.
Thank you for your support, a little goes a long way!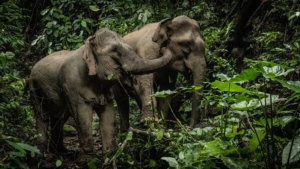 Text from Mekong Elephant Park:
We are bringing our mission of reproduction to the next level! As it has not been working so far with our male, our two youngest females, Mae Ping and Mae Bounma will be heading to the
Elephant Conservation Center
located within a week's walking distance from the Mekong Elephant Park where they have more breeders and a professional biologist team to monitor and analyse their cycles.
You will be able to follow our 7 days adventure through the forest in LIVE (where we will be sleeping, eating, and how we will continue caring for our elephants through this journey)! Once arrived at the ECC in the Sainyabuli Province, the elephants will be staying there a few months – before going back to the herd and if we are lucky, wait for a baby elephant.
Note: We are so lucky to be working in partnership with the renowned Elephant Conservation Center! We can't thanks them enough for sharing their time and knowledge with all the Mekong Elephant Park Team!