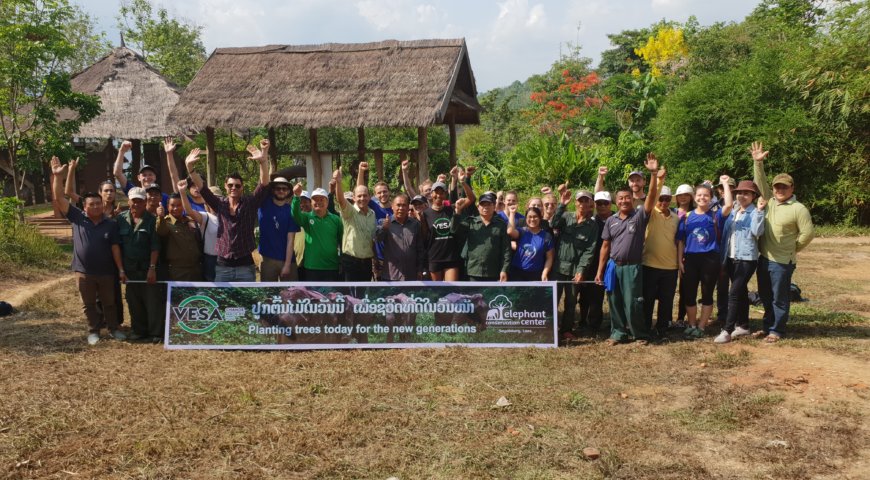 The Elephant Conservation Center will plant 5,000 trees this year
The volunteers of Volunteer Eco Students Abroad (VESA) have purchased trees and over the next three months, they will plant all of them in Nam Tien Protected Area, where the Center is located.
June 1st is national tree planting day in Laos:

The Governor of Sayaboury Province, M. Phongsawanh SITTHAVONG, joined VESA at the ECC and planted the first tree. Still, 4,999 trees to plant!
VESA and the ECC are committed to take the front line in fighting the battle against deforestation in Laos and to provide forage and food for the elephants.
A big thank you to everyone!